Your precious memories crafted into a beautiful book
for your loved ones to treasure
Help to write your biography - your own
personal life story
Your story might be about children, friendships, romance, an exciting job or career, or a lifelong passion. Whatever you choose to write about, your book will be a very special gift, something your family and friends will cherish and remember you by. I will guide you through the steps to write your story or edit your story, so please get in touch to start your journey.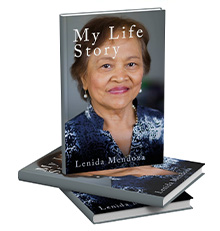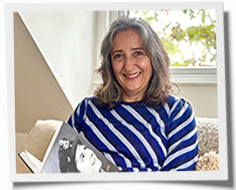 A personal service
Hello, and welcome. I'm Katarina, a professional life story writer based in the south of England. I pride myself on providing a personal and friendly service, and will guide you through your book project in a sensitive and caring way. Read more about my life story writing service and view a sample life story book here.
---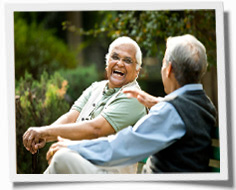 How to write your memoir or life story
Our lives are full of interesting people, relationships and events, so how do you begin to write about these experiences? Here are some useful life story writing tips that I'd like to share.
---
Latest news
There's a famous saying about never forming your opinion of a book by the jacket adorning it. But most people do in fact judge books by their covers, all the time. Everything about a book's cover - the font, the images, the colours - tells us something about what we can expect to find, or not, inside. I want the covers of my clients' books to do justice to the amazing life story narrated, and I am delighted now to be working with professional graphic designer, Ros Ingram. Ros is an artist/illustrator with a flare for the creative and evocative. Her front covers are simple, descriptive, powerful and more. Take a look at some of them on my FB page.
The Aluminium Man is hot off the press! David had written his own story - a War and Peace undertaking of nearly 100,000 words - when he contacted me about making it into a book. I gave him guidance about improving readability - making sure he had a great title, interesting chapter headings and an intriguing back cover blurb, using Grammarly to improve grammar and punctuation, getting a trusted friend or two to read his story and give honest feedback, and paying attention to the final chapter where he could reflect on his life and why he decided to put pen to paper. The result is a wonderful memoir about science, travel and family which is going to be sent to friends and relatives in Australia, Spain, Dubai and the US.