Your precious memories crafted into a beautiful book
for your loved ones to treasure
Help to write your biography - your own
personal life story
Your story might be about children, friendships, romance, an exciting job or career, or a lifelong passion. Whatever you choose to write about, your book will be a very special gift, something your family and friends will cherish and remember you by. I will guide you through the steps to write your story or edit your story, so please get in touch to start your journey.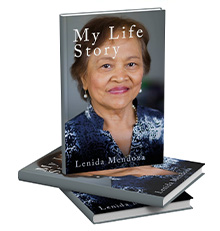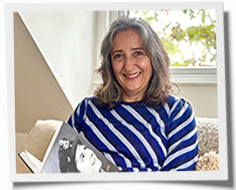 A personal service
Hello, and welcome. I'm Katarina, a professional life story writer based in the south of England. I pride myself on providing a personal and friendly service, and will guide you through your book project in a sensitive and caring way. Read more about my life story writing service and view a sample life story book here.
---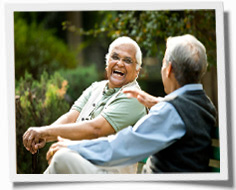 How to write your memoir or life story
Our lives are full of interesting people, relationships and events, so how do you begin to write about these experiences? Here are some useful life story writing tips that I'd like to share.
---
Latest news
I take care of all aspects of any book project and will go that bit further when the need arises. Shortly before his book was finished, one of my clients had a fall and was unable to post his books to friends living around the world; I took care of this for him. Another client was dyslexic and wasn't able to read the scripts I sent her; I read them to her instead. Another desperately wanted to tell her story but because of illness wasn't able to recount certain events and experiences; we got her sister involved who was able to fill in the gaps.
If you are thinking of doing a life story project I would encourage you to include photographs in your book as they really do bring words to life. Even if your photographs are old or damaged I can restore colour and quality to their best. My latest project came with many scratched and creased photographs, but after a bit of work they came out a treat.
Thanks to Geoff for his feedback about working with me. "I am so thrilled with my book. I had written my story for my family a long time ago - pages and pages - and I was looking for somebody to help me put it all together, and my wife Marie found you. We talked on the phone and you explained what you could do, giving me advice on the text and photos. Without your skills and help I don't think it would have become the book it is now. Thank you for helping me achieve my dream." For more reviews please visit my FB page.